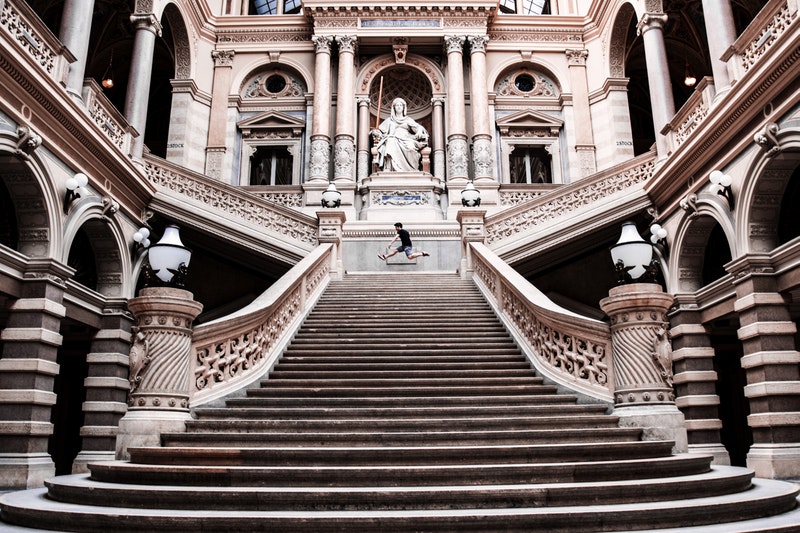 Stone staircases are most likely the oldest form of the staircase. Just about every ancient site ever uncovered features a stone staircase. The design is often simple yet the aesthetic is always impressive, especially when the staircase features large blocks of natural stone.
Modern Stone Staircase Design
Nowadays when it comes to the design and cutting of stone for staircases, everything is done using machines. Why?
Let's consider you're constructing a 20 tread stone staircase and your measurement is just 2mm (0.0787in) out per step. By the time you install the last tread, you'll be 4cm (1.5748 in) out! Not something you can fix with a bit of plaster. For this reason, computer precision is required to ensure everything is cut perfectly.
Having said that, not all the work is carried out by a computer. The finishes on high-end or luxury designs will require a skilled stone mason to carry out any stone staircase details. And of course, all the installation requires manual labor.
When we look at exterior stone staircases, machine cutting is not always necessary. Typically, you want a more rustic look and, in most cases, don't have any surrounding architecture to consider in your plans. You are also working with large slabs which require drilling and chiseling to cut and shape opposed to precision cutting.
Interior Stone Staircases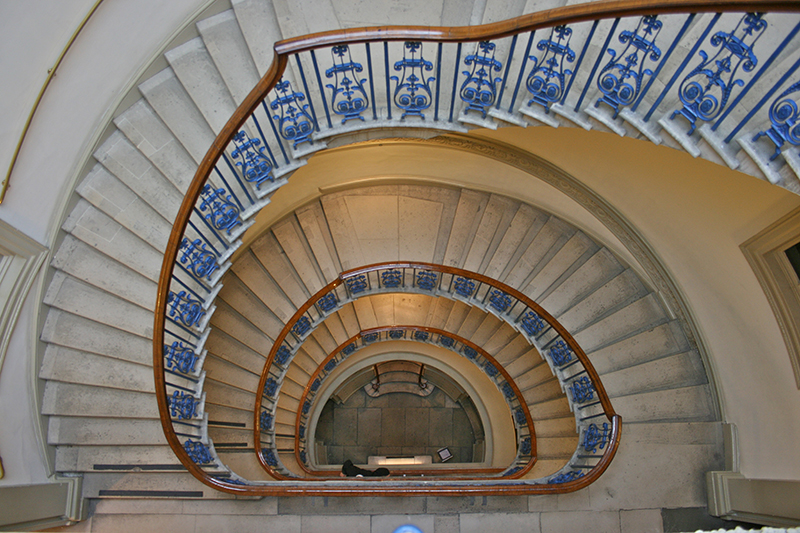 One of the most popular interior designs is the cantilever stone staircase. Dating back to the 1600's, cantilever stone staircases offer elegance and sophistication. The staircase seems as if it's floating, leaving one to marvel at the engineering and craftsmanship needed to build these magnificent staircases.
For engineers, the name cantilever staircase is a bit of a sticking point because the stairs don't actually cantilever, they're built into the wall. Even so, no matter how you analyze the cantilever stone staircase design, the aesthetics are still impressive.
Not only do cantilever staircases look appealing, but they open up space below the stairs for an additional room or place to display art and decor. When done right, a cantilever stone staircase can offer both beauty and function.
Interior stone staircases most often come in a polished granite, marble or travertine. Travertine and marble are both forms of limestone with travertine coming in slightly cheaper. Travertine will usually age to a matte finish as it is difficult to keep to a polished sheen. Granite and marble are better choices if you are going for a gloss finish over time.
Solid Stone Cantilever Staircases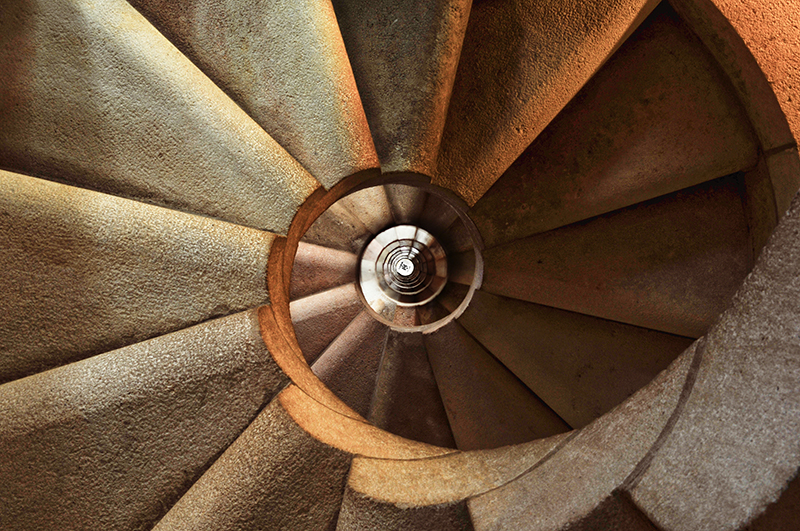 Luxury cantilever stone staircases are usually made of a single block of natural stone. Natural stone is widely recognized as being a green building material due to the minimal amount of energy used to extract and process, as well as the stone's recyclability and life cycle.
Cladded Cantilever Stone Staircases
Cladded cantilever stone staircases are typically constructed of steel and concrete built into the wall. The concrete is usually cladded in a choice of granite, marble or travertine stone. The cladded method of stone staircase construction is cheaper and allows for more creativity when considering contemporary designs.
A trick many builders use is to cut a cardboard template of each tread and riser. Placing these on the floor will allow you to measure and cut your stone easily before fitting into place. Once all your pieces are cut, you can arrange them on the template and then trasfer the stone to fit directly the tread or riser.
Stone Slab Staircases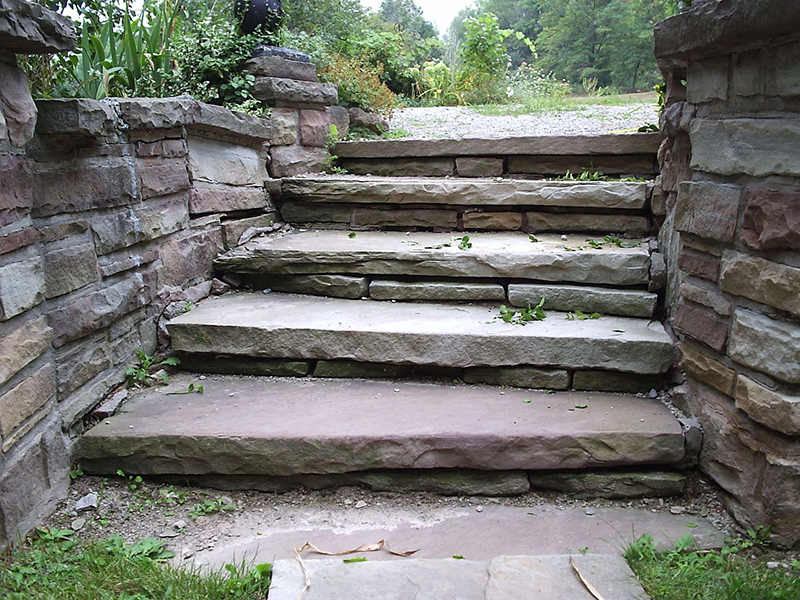 Stone slab is a popular choice for walkways and paths in remote parts of the garden. Slabs are heavy to work with so trying to align to a patio or porch can be a challenge. In a remote part of the garden, you don't have this issue.
When done right, a stone slab staircase fits in with the natural surroundings as if it has been there for decades, or even centuries and the rest of the property was built up around the stairs.
The slab staircase could be constructed of a single bulky piece of stone or, you could choose to piece together smaller pieces of a slab to make each tread. Just because you're using large, bulky pieces of stone, doesn't mean you can't be detailed and creative.
In Closing
This article has only briefly looked at stone staircases and the two primary applications which are interior and exterior stone staircases.
The benefit of a stone staircase compared to any other building material is longevity. Where a piece of wood may slowly wear and rot away over time, stone staircases will be around for centuries to come.