Banpo Bridge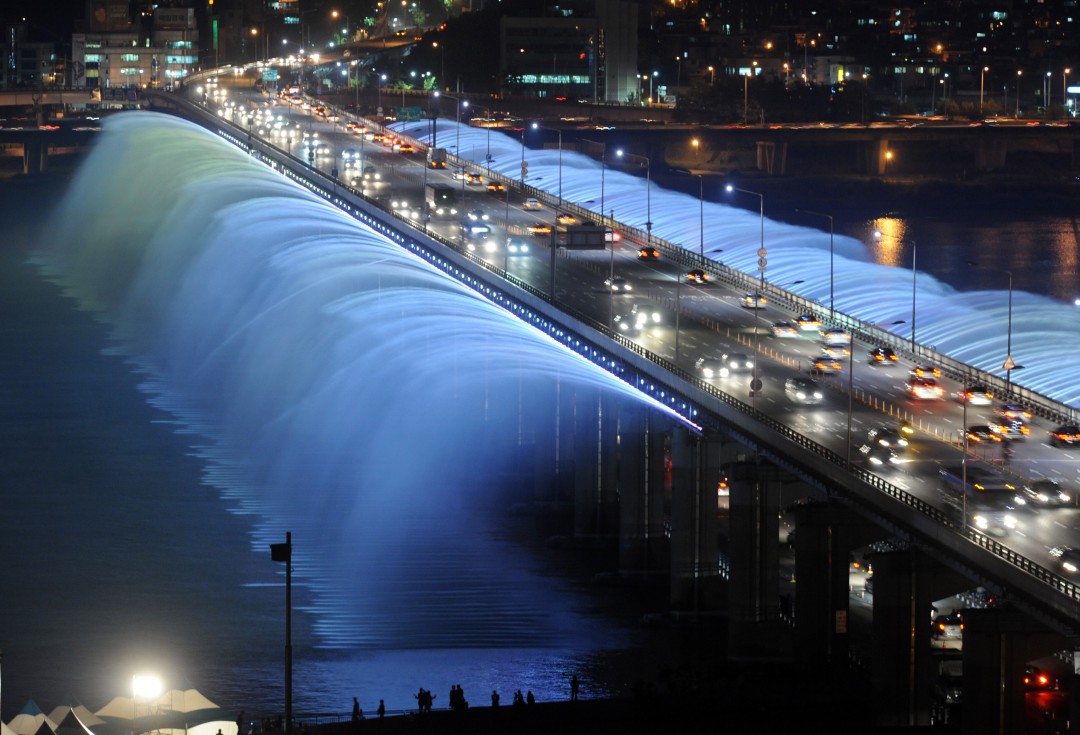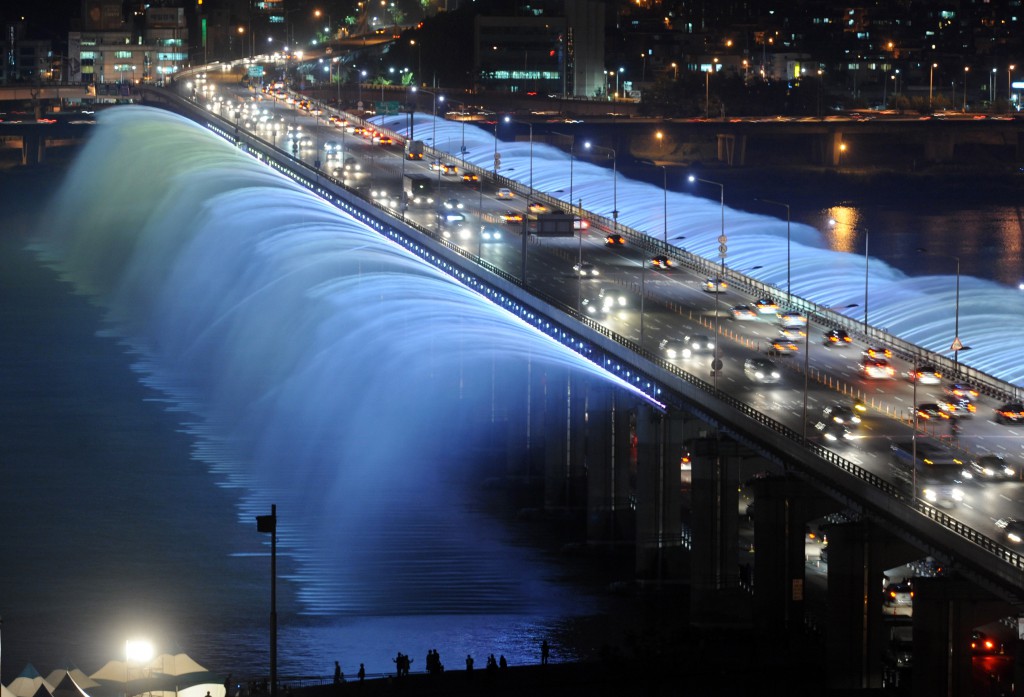 Location: Seoul, South Korea
Designed by: Dae Han Consultants Company, Ltd
Date Built: 1982
The Moonlight Rainbow fountain was installed in 2009 on the Banpo Bridge. This fountain is the world's longest bridge fountain. It has a Guinness World Record with nearly 10,000 LED nozzles that run along both sides that is 1,140m long, shooting out 190 tons of water per minute. The water is pumped directly from the river itself and continuously recycled.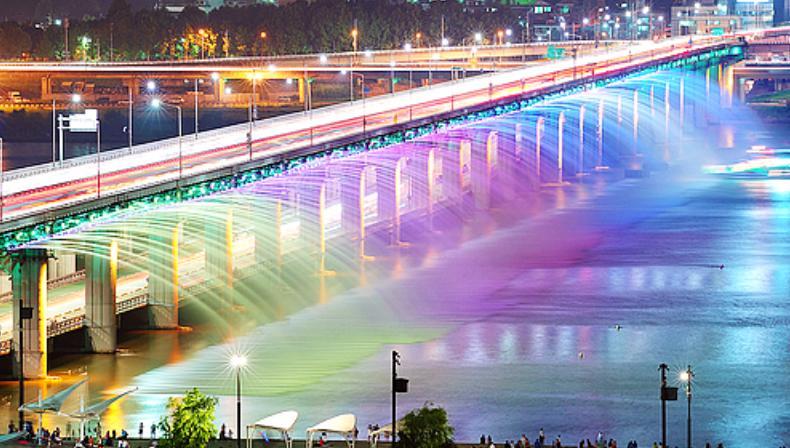 Royal Ontario Museum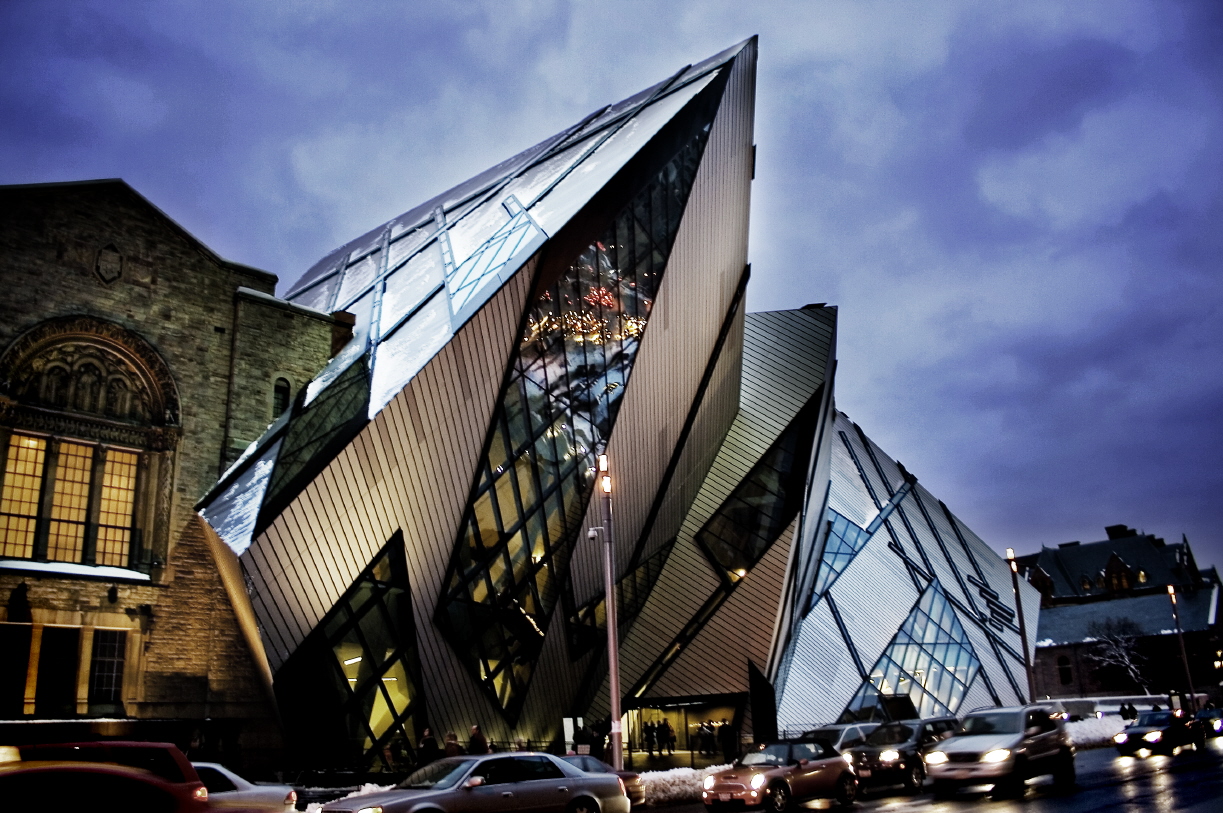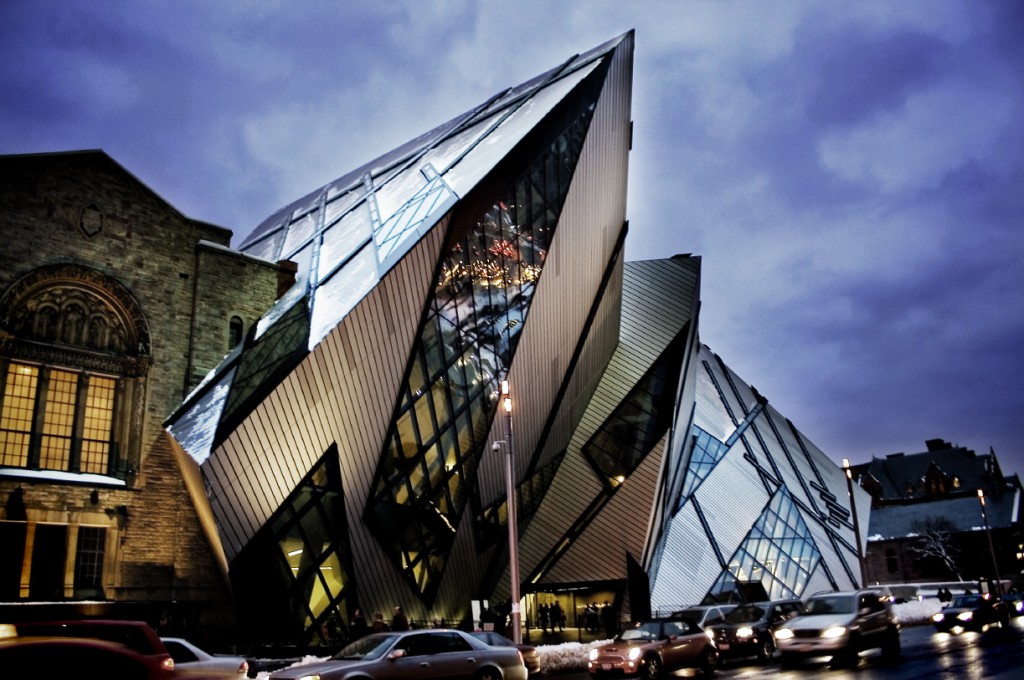 Location: Toronto, Canada
Designed by: Daniel Libeskind, Bregman, Hamann Architects
Date Built: 2007 (Third Expansion)
Royal Ontario Museum is the largest museum of world culture and natural history in Canada and the fifth largest museum in North America. It has more than six million items and over 40 galleries. Furthermore, it has notable collections of dinosaurs, Near Eastern and African art, East Asian art, European history, and Canadian history. This museum is famous for its collection of fossils with more than 150,000 specimens.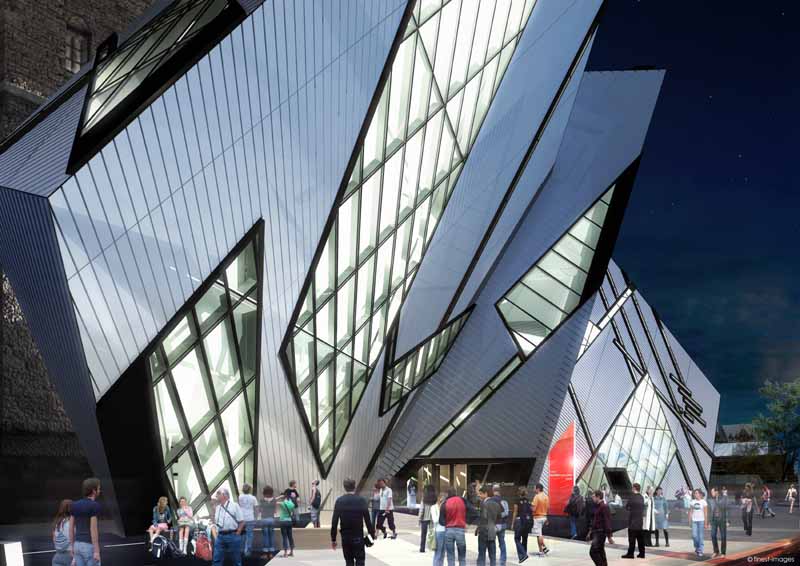 Edificio Mirador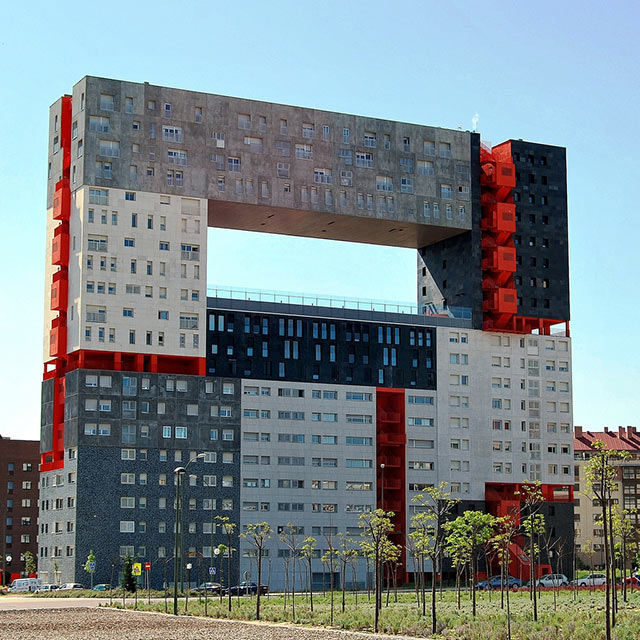 Location: Madrid, Spain
Designed by: MVRDV and Blanca Lleó
Date Built: 2005
This building is 21 stories with 63.4 meters in height. This is a residential building with huge central hole which is 36.8 meters above the ground. It is also known as lookout tower or the building of the hole.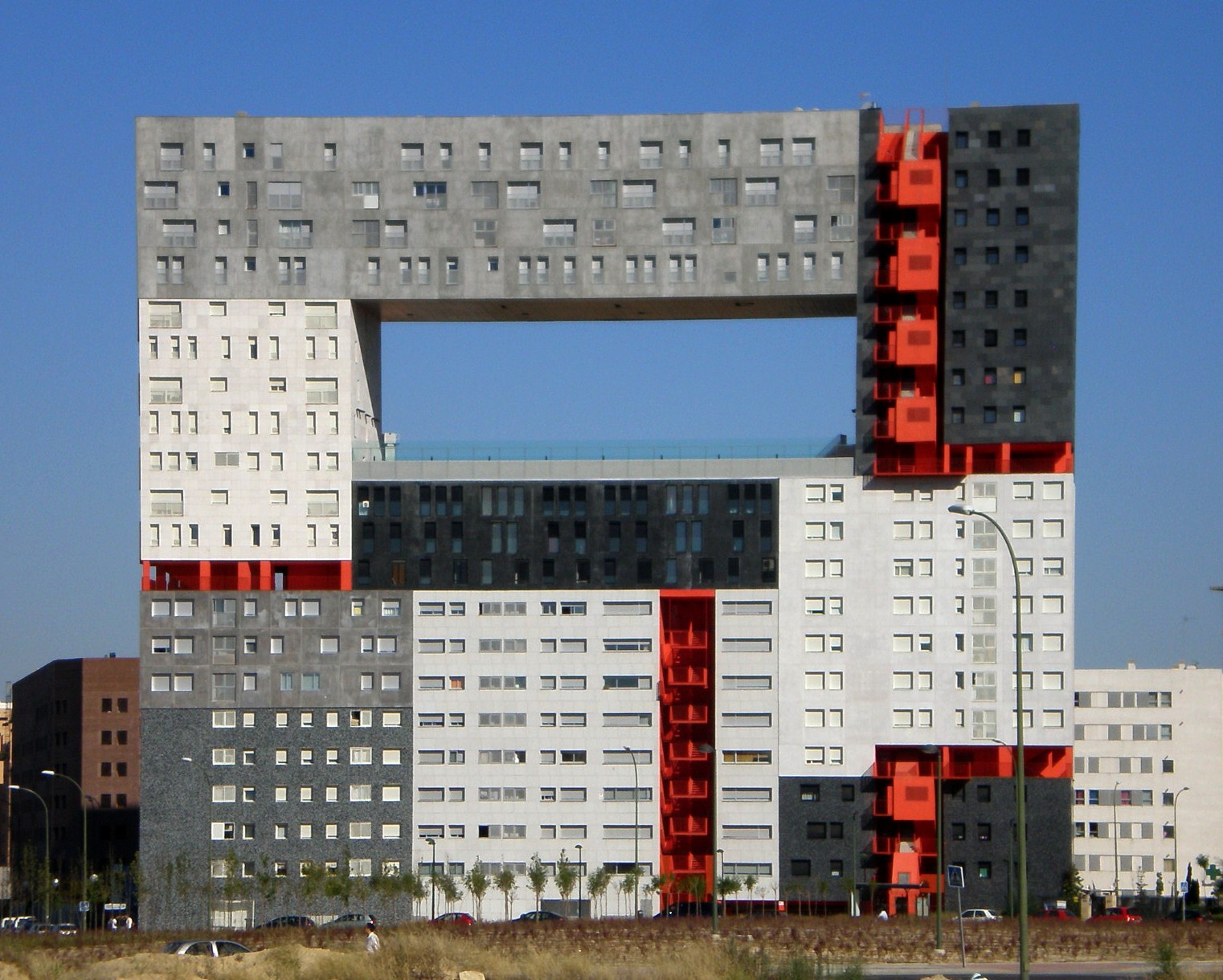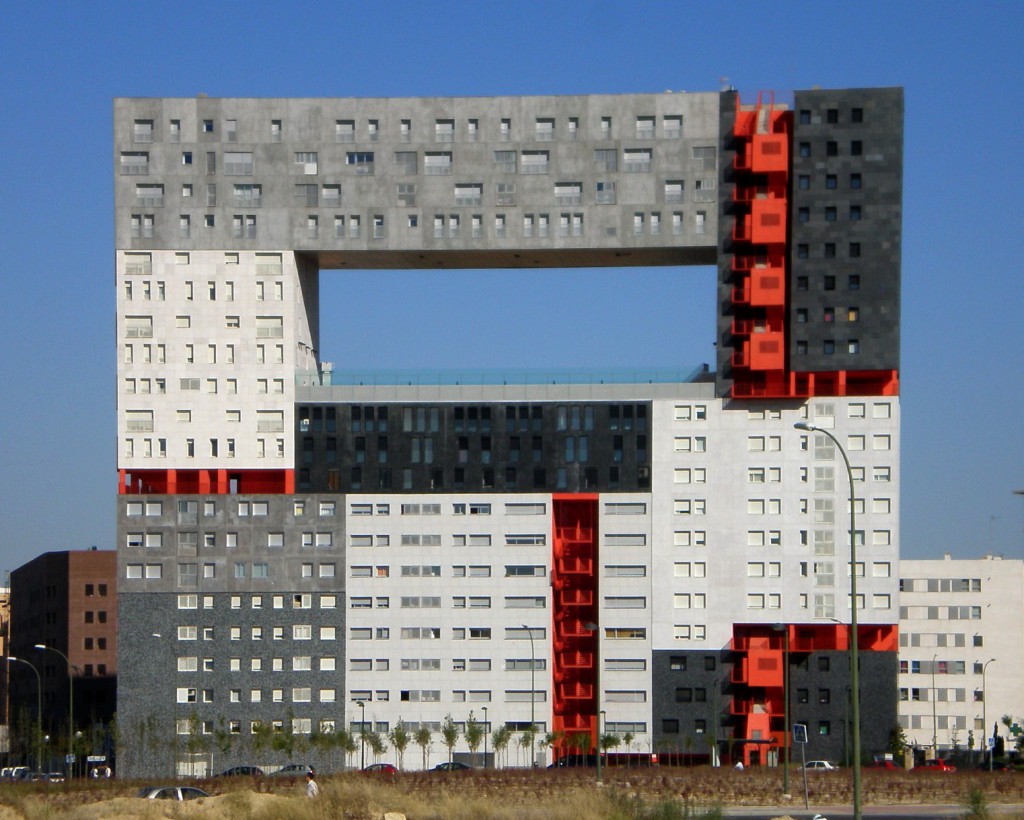 Dutch Institute for Sound and Vision

Location: Hilversum, Netherlands
Designed by: Neutelings Riedijk Architects
Date Built: 1999
This Institute of Sound has the highest professional standards regarding the release and storage of the material with easy access for its users. It provides access to 70% of the Dutch audio-visual heritage. The cost of this building is almost 40,000,000 euros.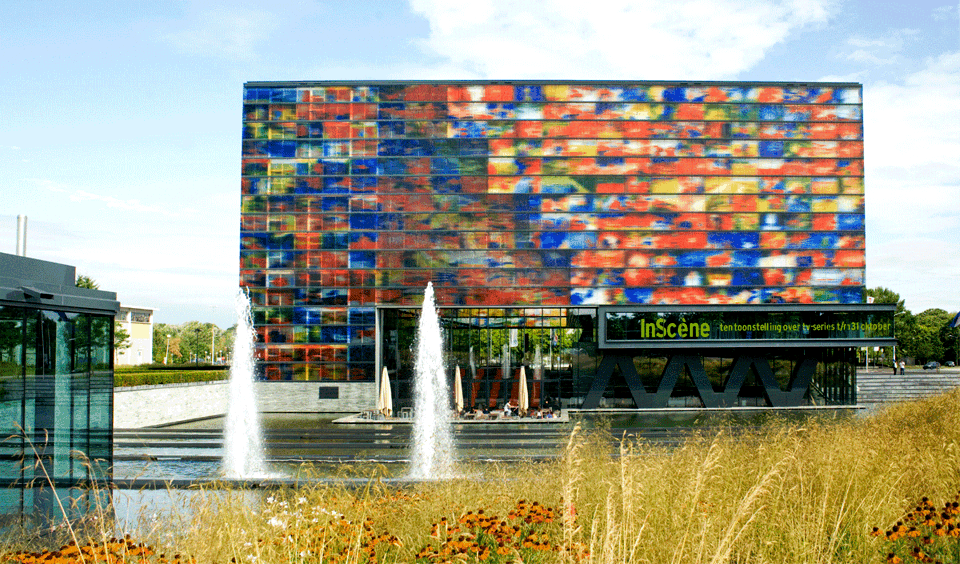 The church of Hallgrímur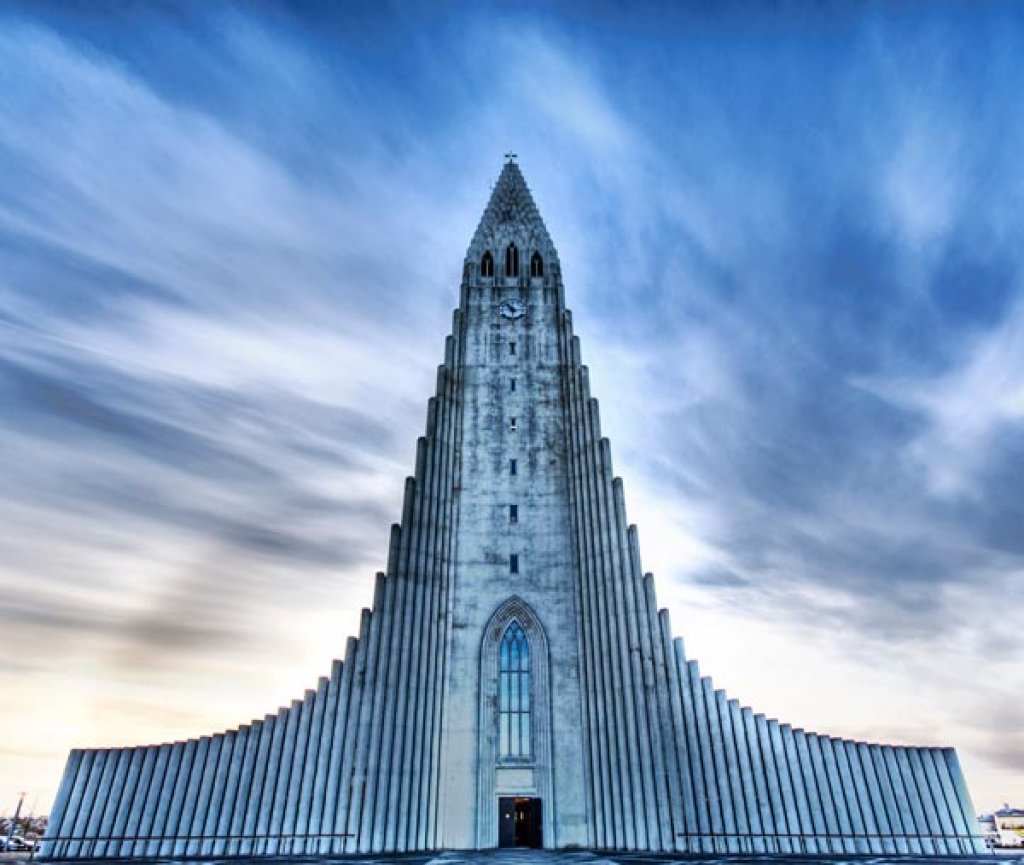 Location: Reykjavik, Iceland
Date Built: 1986
Designed by: Guðjón Samuelssondesign
Being constructed in 38 years, this church is the largest church and the sixth tallest architectural structure in Iceland with 74.5 meters (244 ft) tall. It is a Lutheran parish church that has been designed to resemble the basalt lava flows of Iceland's landscape.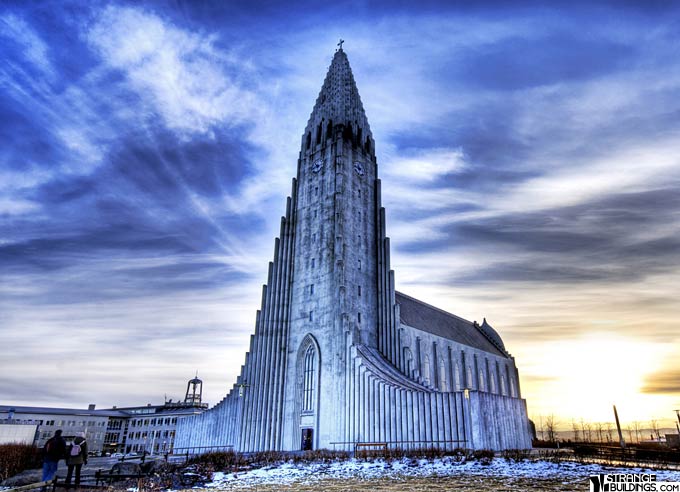 Links:
http://structurae.net/structures/banpo-grand-bridge
http://www.architecturenewsplus.com/projects/1537
http://www.strangebuildings.com/royal-ontario-museum-toronto-canada/