Sanzhi UFO Houses

Location: New Taipei City, Taiwan.
Designer: Matti Suuronen
UFO Houses, also called Ruins of the Future, was an abandoned resort compound on the shores of Taiwan. The resort was built to serve as a holiday resort for the U.S Military personal in the region of East Asia. The construction of the resort started at 1978 and stopped at 1980 when the owner went bankrupt. Since that time, the resort was abandoned for nearly 28 years when the government decided at 2010 to demolish it and build new resort instead of it. A lot of rumors said that the houses were haunted which, according to these rumors, explained the number of accidents during the construction of that resort.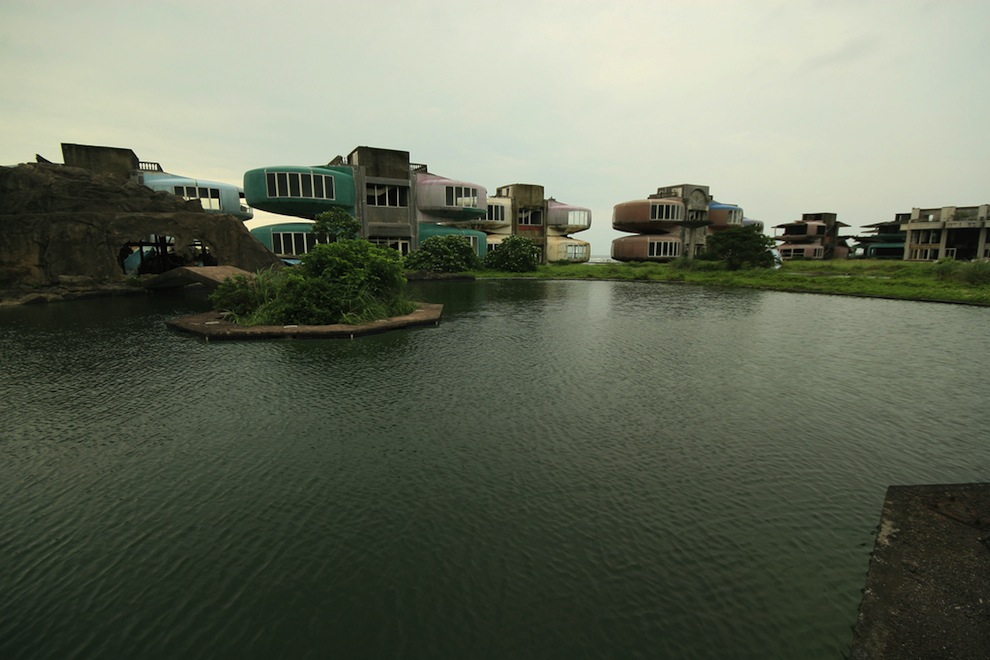 Solar Furnace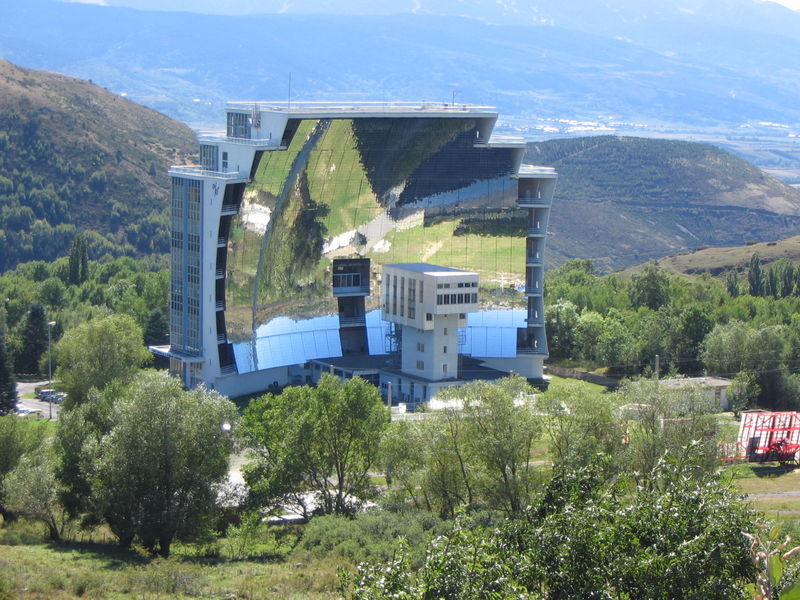 Location: Odeillo, France
Date Built: 1969
This is the largest Solar Furnace in the world. It consists of a field of 10,000 mirrors which bounce the sun's rays onto a large concave mirror which focuses an enormous amount of sunlight onto an area roughly the size of a cooking pot, generating a temperature of nearly 3,500 °C (6,330 °F). The location was chosen due to the fact that the area experiences 300 sunny days per year.
Nord LB building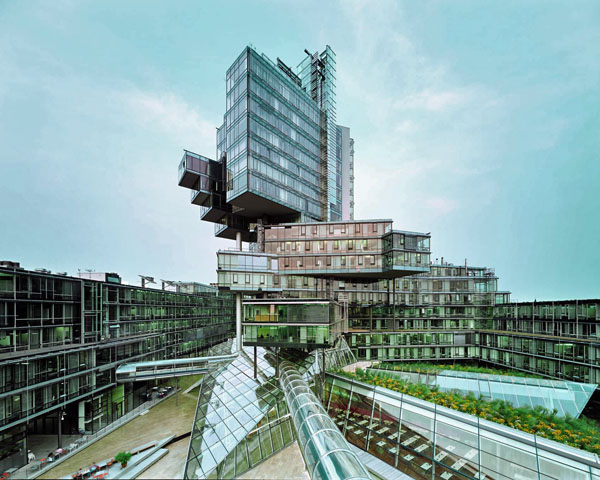 Location: Hannover, Germany
Designed by: Behnisch, Behnisch & Partner
Date Built: 2002
This building is huge to the magnitude that it occupies an entire city block. It also serves as an important linking element between the various activities which define the neighboring quarters of the city. A seventy meter high building rises from the courtyard with a series of twists and turns. The interior is designed to save energy; superstructure is exposed and windows provide ventilation. Moreover, Areas of 'double facade' provide protection against noise and vehicle emissions.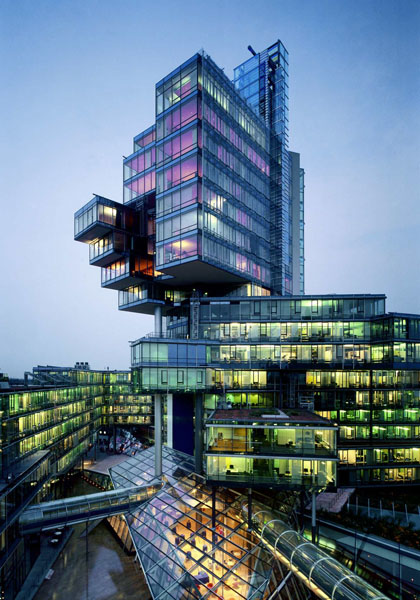 Manchester Civil Justice Centre

Location: Manchester United Kingdom
Designed By: Denton Corker Marshall
Date Built: 2007
This is a governmental building that houses Manchester's county court, Manchester District Registry of the High Court, the city's family proceedings court, the district probate registry, and the regional and area Offices of the Court Service. Due to its unique design of cantilever floors at the end of the building, it is called "filing cabinet". The architecture was inspired in designing this building from Expressionist architecture. It was named one of the "Best British buildings of the 21st century" by Blueprint magazine in 2011.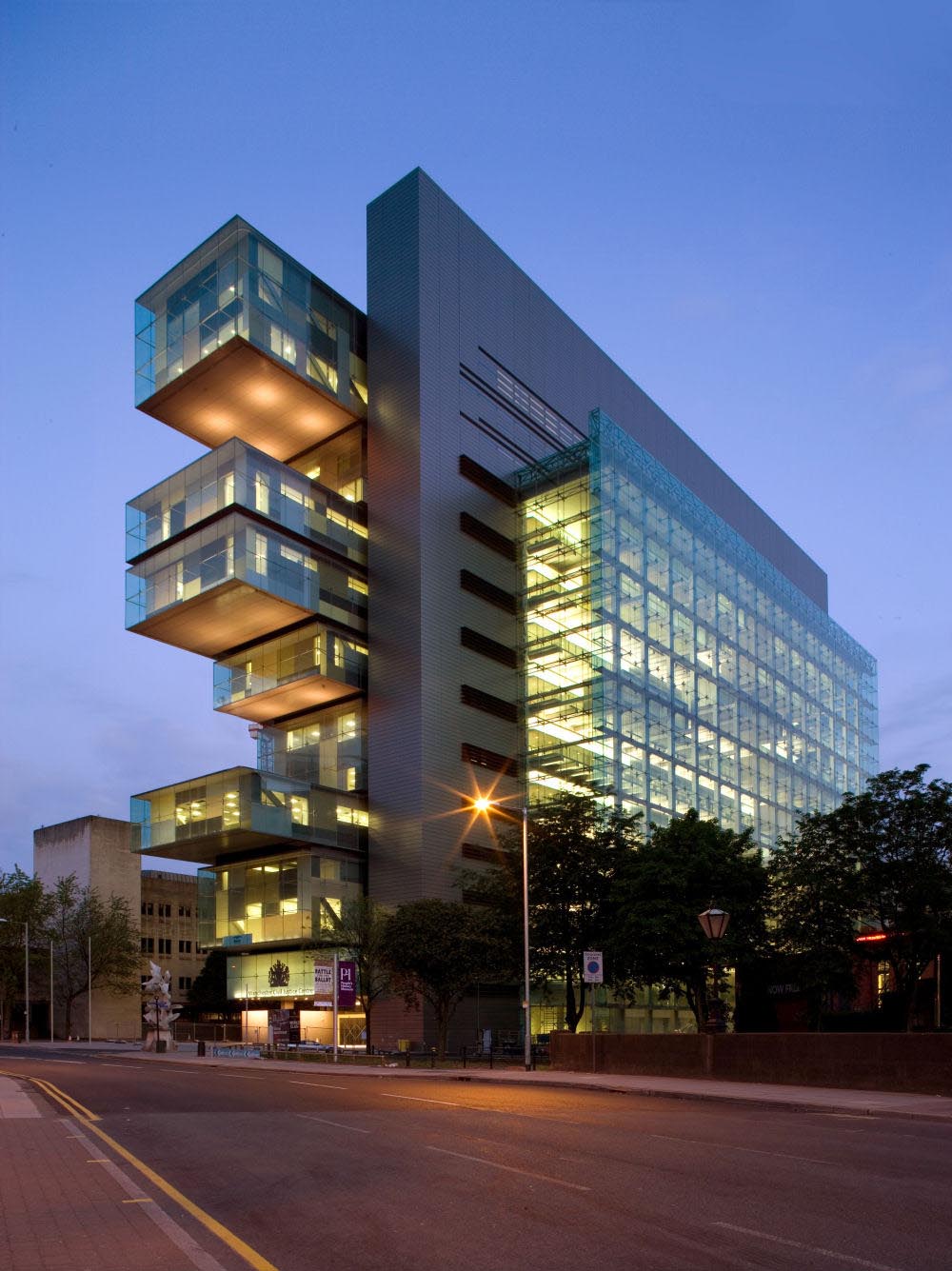 Guangzhou Circle

Location: Guangzhou, China
Designed By: AM Progetti
This Building is also called "The Doughnut". Its total height is 138 meters with 33 stories and 85.000 square meters of floor area. The cost of building that building was about 1 billion RMB (70 million dollars). The designers argued that the idea was to design a state-of-the-art building which would defy the western skyscraper stereotype.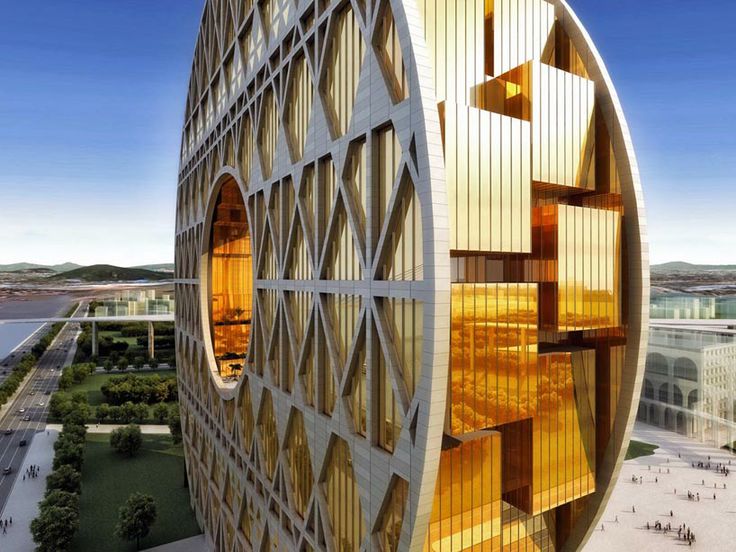 Links:
http://triggerpit.com/2011/09/25/ufo-houses-ruins-of-the-future/
http://www.anglophone-direct.com/Mont-Louis-Font-Romeu-Odeillo-Via