Beijing National Stadium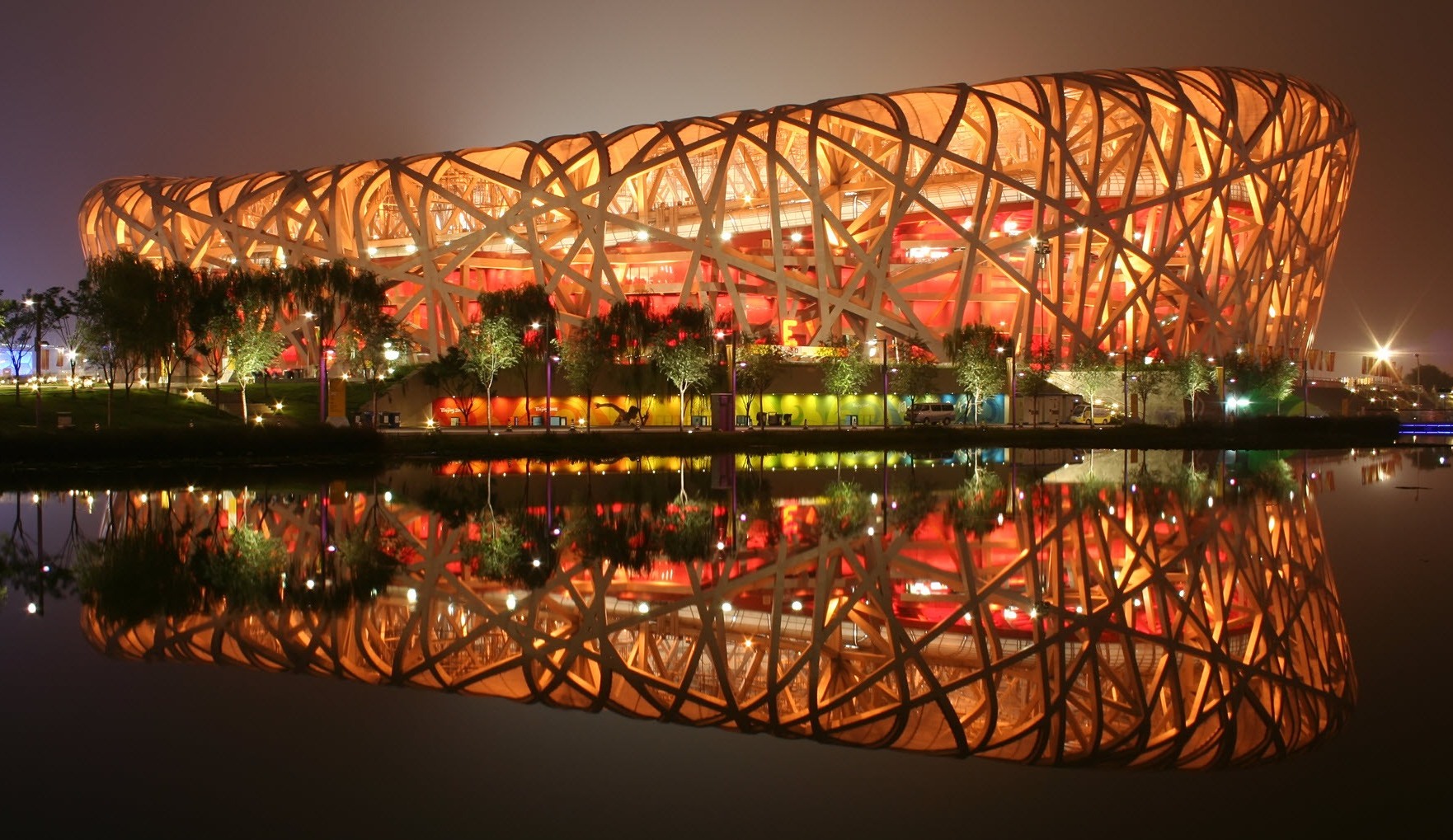 Location: Beijing, China
Designed by: Herzog & de Meuron
Year Built: 2008
This stadium is called Bird's Nest because of its unique design. The cost of building this amazing structure is 428 million USD. The stadium was designed with a capacity of 100,000 seats; however, it was reduced to 91,000 seats. This reduction led to a change in the design which reduced it for its original estimated cost of 500 Million USD.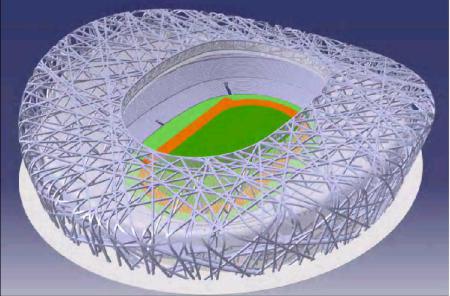 The Gherkin Building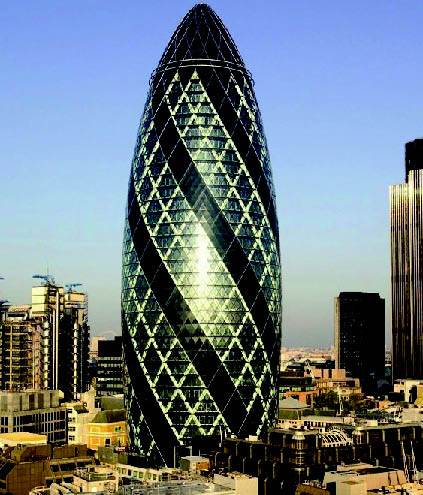 Location: London, UK
Year Built: 2004
The gherkin building (previously Swiss Re Building) is 180 meters skyscraper with 41 floors. It is considered one of the city's examples of contemporary architecture. The building was constructed by Skanska.
Druzhba Holiday Center Hall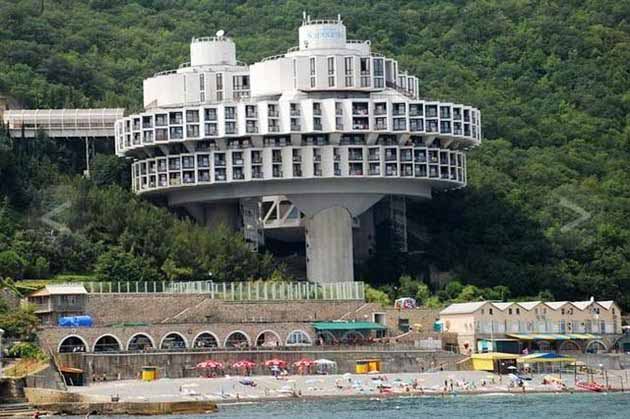 Location: Yalta, Ukraine
Date Built: 1984
Designed by: Igor Vasilevsky
This cylindrical building is a hotel. It stands on a hill overlooking a beach in what was then an exclusive resort town. In order to enter the building, visitors have to cross a bridge encased in a glass tube.
Forest Spiral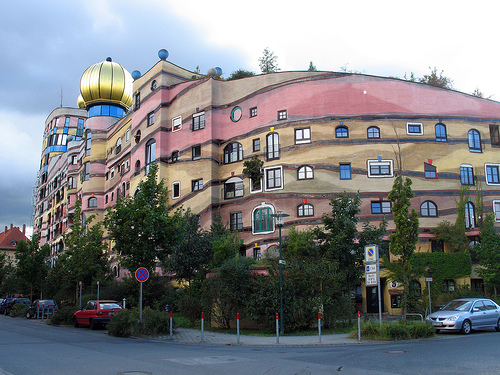 Location: Darmstadt, Germany
Designed by: Friedensreich Hundertwasser
This structure is 12 floors with a strange façade that doesn't follow a regular grid pattern and the windows appear as if they are out of order. It contains 105 apartments, an inner courtyard, a small artificial lake and a playground.
Cybertecture Egg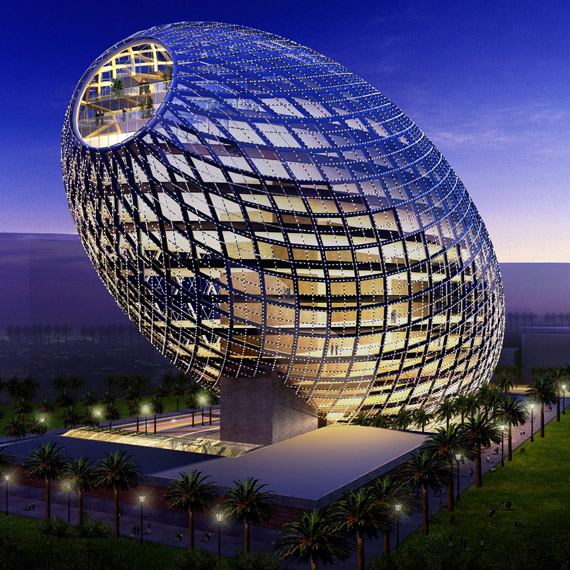 Location: Mumbai, India
Designed by: James Law Cybertecture International
This is an office building. According to the designer, this egg shape uses less surface area than "old style" buildings. By using this shape, compared to a conventional building, this building has approximately 10–20% less surface area. Furthermore, this Egg shape is further orientated and skewed at an angle to alleviate the solar gain of the building.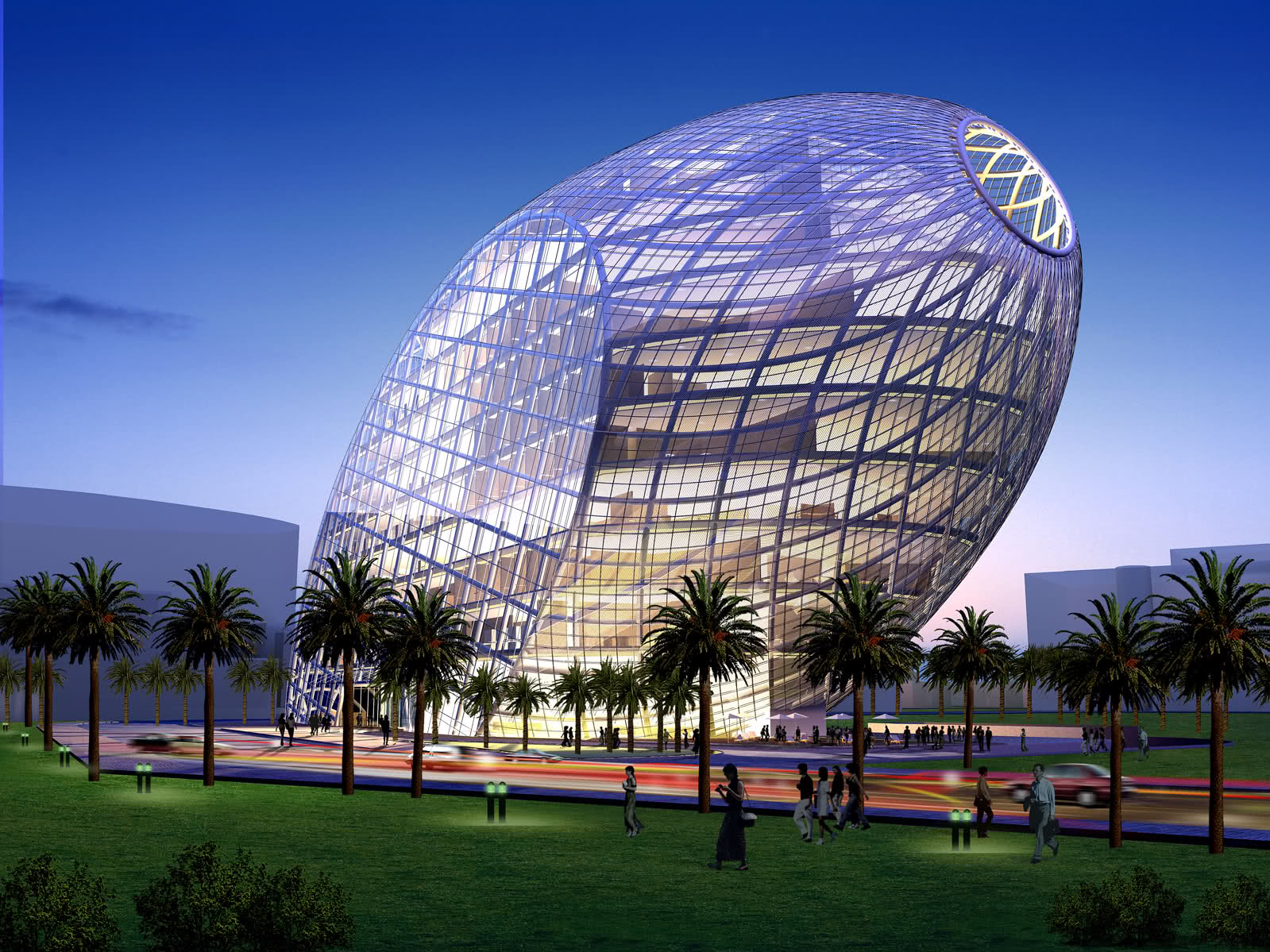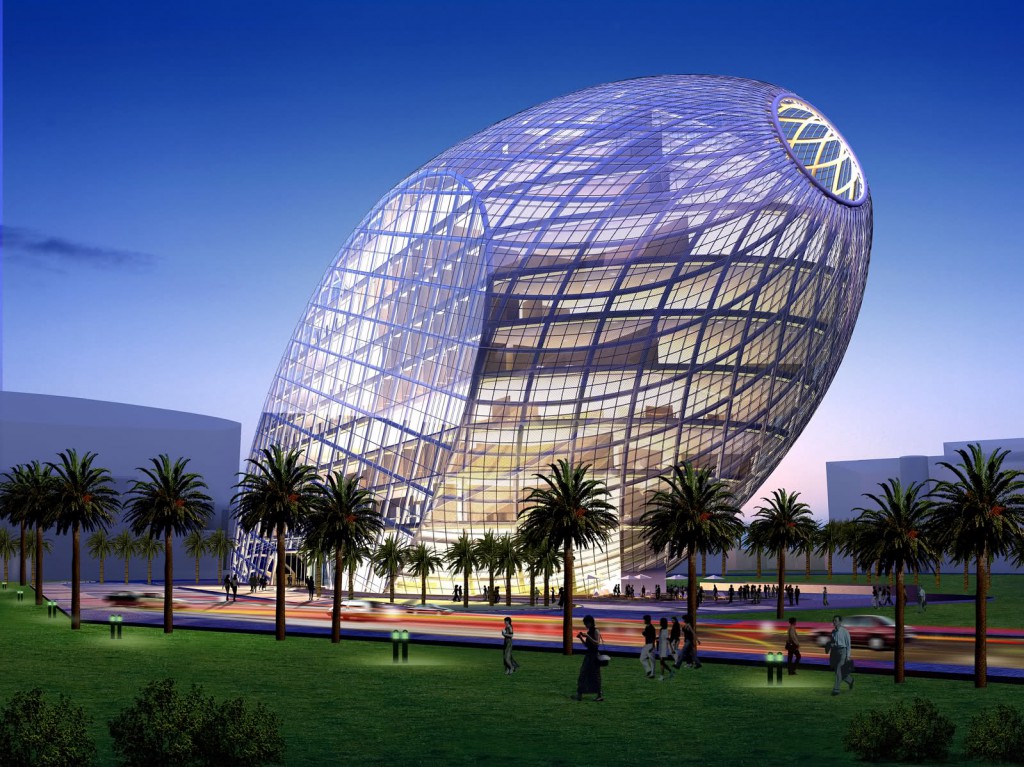 Links:
http://en.beijing2008.cn/cptvenues/venues/nst/n214078095.shtml
http://www.nbmcw.com/articles/architects-a-project-watch/612-the-cybertecture-egg-new-jewel-in-mumbai.html