Rotterdam Market Hall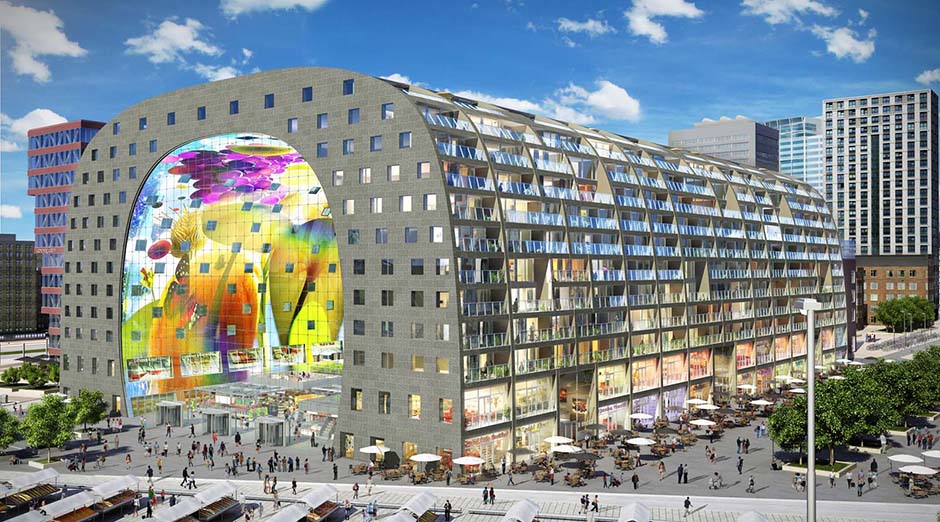 Location: Rotterdam, Netherlands
Date Built: 2014
Designed by: MVRDV
The arched building located in the center of Rotterdam and is a combination of a market and apartments. The cost of the building is 175 million Euros with a total surface of 100,000 m2. The arch consists of 228 apartments. The large hall inside the arch contains 100 market stalls, shops and restaurants, 1200 parking spaces and an underground super market. The apartments will all have a balcony on the outside and a window to the inside of the market. The 40 meter tall and wide opening of the front and back will be covered with a flexible suspended glass façade, allowing for maximum transparency.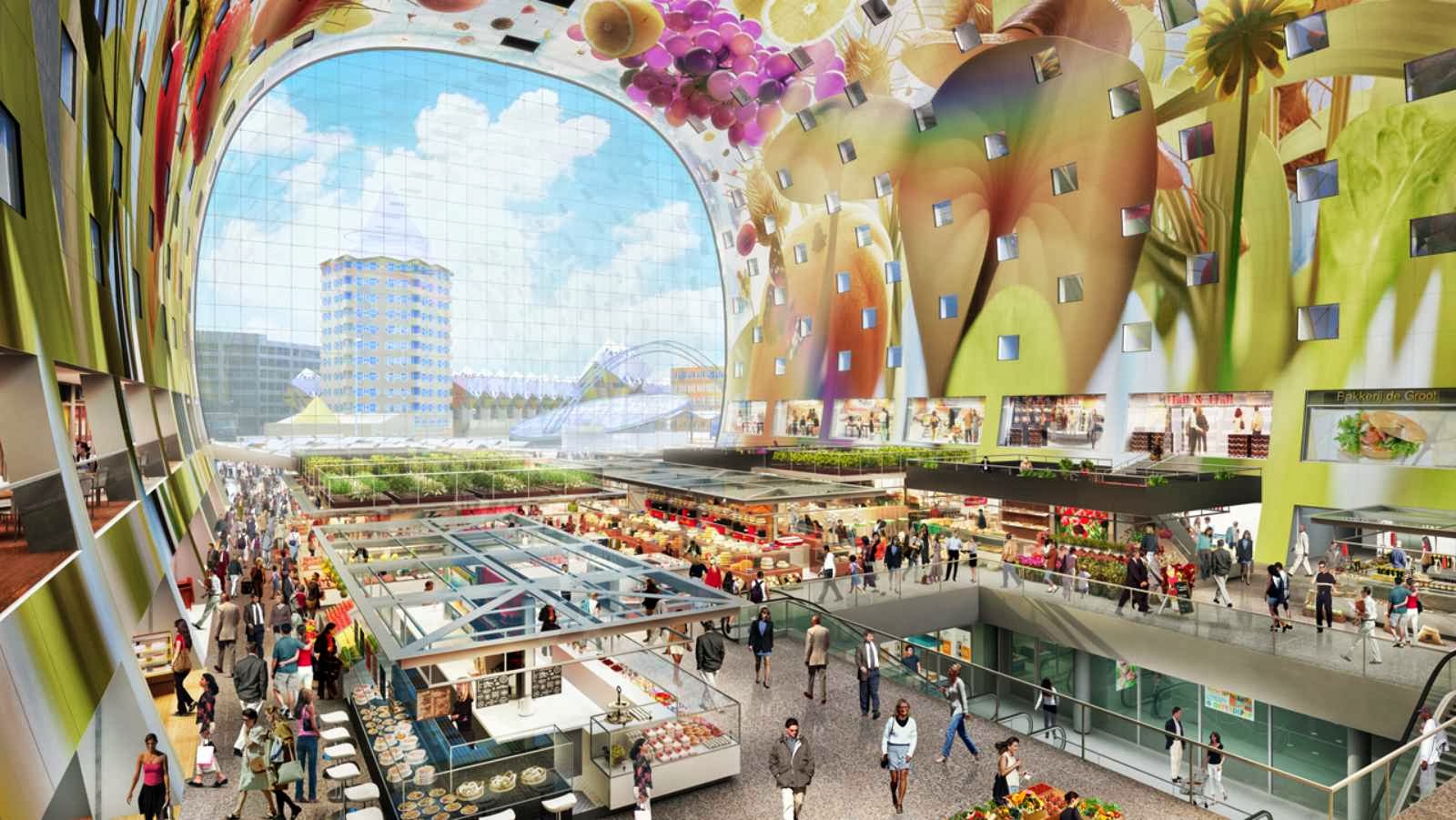 House Attack Museum

Location: Vienna, Austria
Designed by:Erwin Wurm
House Attack is the first modern art piece you will see when arriving at the museum. The designer Wurm is known for his unusual, sometimes humorous, and occasionally puzzling work. The design shows as if a house is falling on the museum.
The Basket Building

Location: Ohio, United States
Date Built: 1997
This seven story basket shape-building is the head office of the Longaberger Company. This is world's largest basket. It is 192 ft. long by 126 ft. wide at the bottom, spreads to 208-ft. long by 142-ft. wide at the roofline. The building is 180,000 square foot.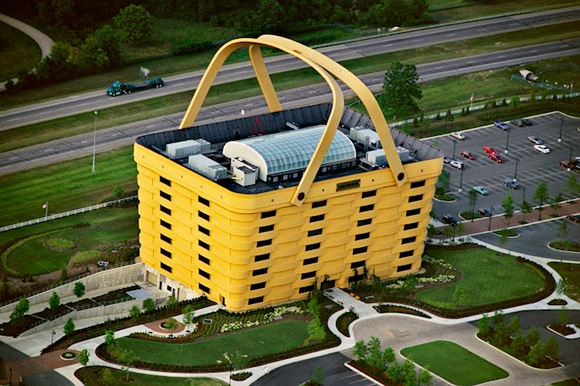 Cubic Houses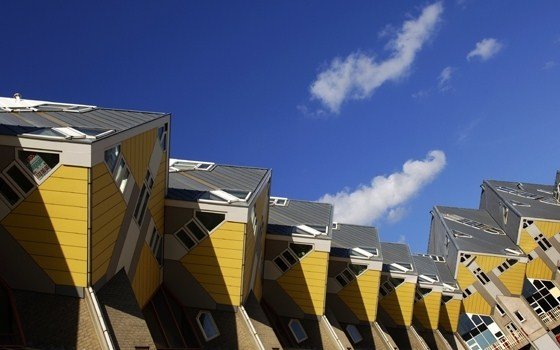 Location: Rotterdam, Netherlands
Architect: Piet Blom
These houses are designed based on the concept of "living as an urban roof": high density housing with sufficient space on the ground level. This design represents a village within a city, where each house represents a tree and all the houses together, a forest
Ryugyong Hotel

Location: Pyongyang, North Korea
The height of the structure is 330 meters (1,080 ft), which is considered the tallest structure in North Korea. Construction of the hotel was planned to be completed in 1989. Due to many problems, the construction of the hotel was stopped until 2008 when they decided to complete the construction of the building. The Ryugyong Hotel is currently the world's 49th tallest building.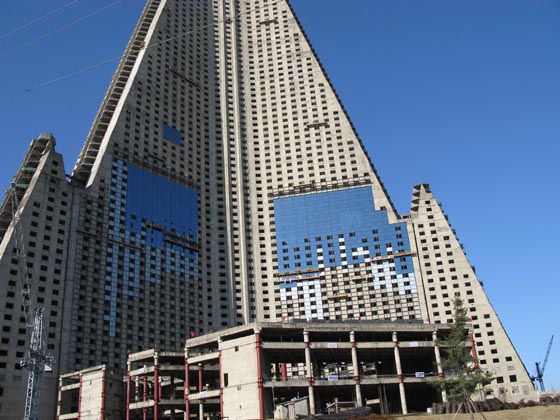 Links:
 http://shopus.longaberger.com/companyHistory.aspx
http://www.holland.com/uk/tourism/cities-in-holland/visit-rotterdam/architecture-in-rotterdam-1/rotterdam-cube-houses.htm
 http://www.emporis.com/building/ryugyonghotel-pyongyang-northkorea